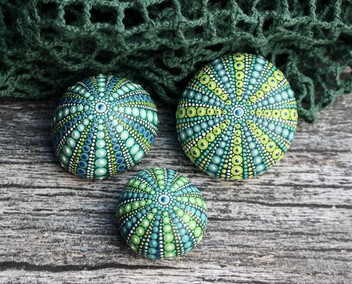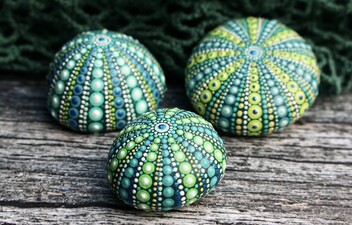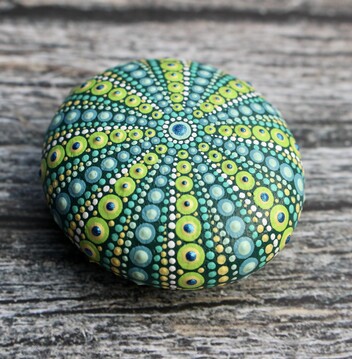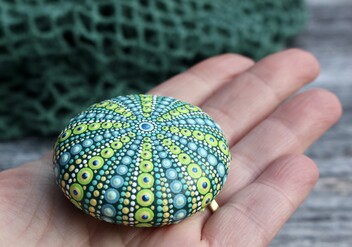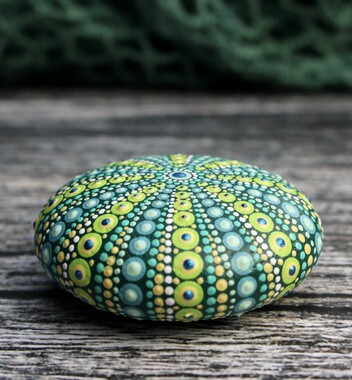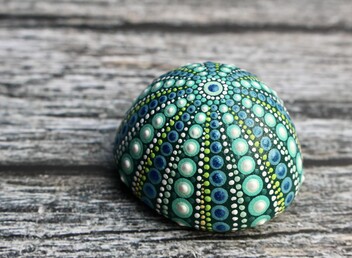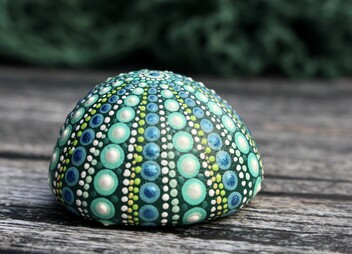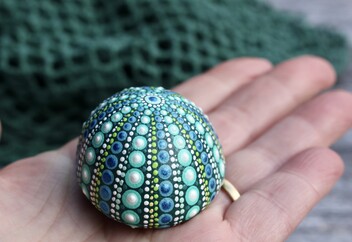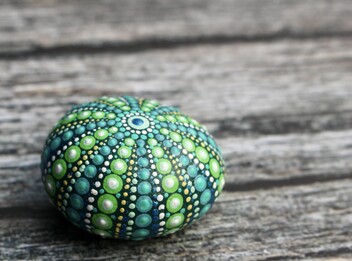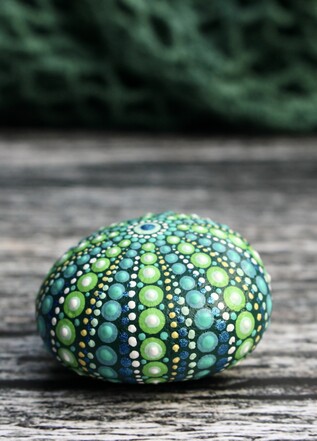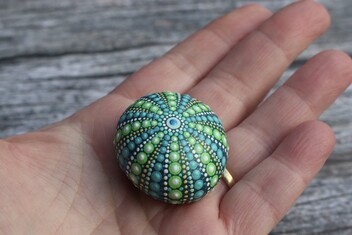 Li'l Urchins Collection - Handpainted Stones
Artsy Moose
$22.00
These have proven to be quite popular! These gorgeous wee sea-inspired rocks are hand painted with indoor/outdoor acrylic paint and sprayed with a light sealant. Intended for indoors, but it will withstand some outdoor living as long as the weather conditions are not too harsh.
There are three Sea Urchins available - all in the same colours but slightly different combinations of those colour makes them look different.
The bigger, flatter one with more prominent green tones measures approx 5 cm in diameter and 2 cm deep,
The taller 'mushroom' shaped one measures approx 4 x 4.5cm in diameter and 3cm deep,
The smaller one measures approx 4cm x 3.5cm in diameter and 2.5cm deep
You will need to select your desired one(s) from the drop down menu. Please note that the photos will change as you select the various options, so you can see the stone you are choosing.
SKU: 10000-25